TEACHING ARTIST - PROJECTS and RESUME
The Little House performed by 2nd Grade Students - Using Plawriting & Filmmaking to Teach Community - Directed by Frank Ingrasciotta
Creative Aging - Mature Adults Using Improvisation to Engage Mature Populations - Facilitated by Frank Ingrasciotta
Playwriting & Filmmaking - Social Studies & Culture - The History of Pizza - 2nd Grade Teaching Artist Frank Ingrasciotta
Storytelling & Filmmaking - Teaching Reading, Social Studies & Self Expression - 1st Grade The Story of Stone Soup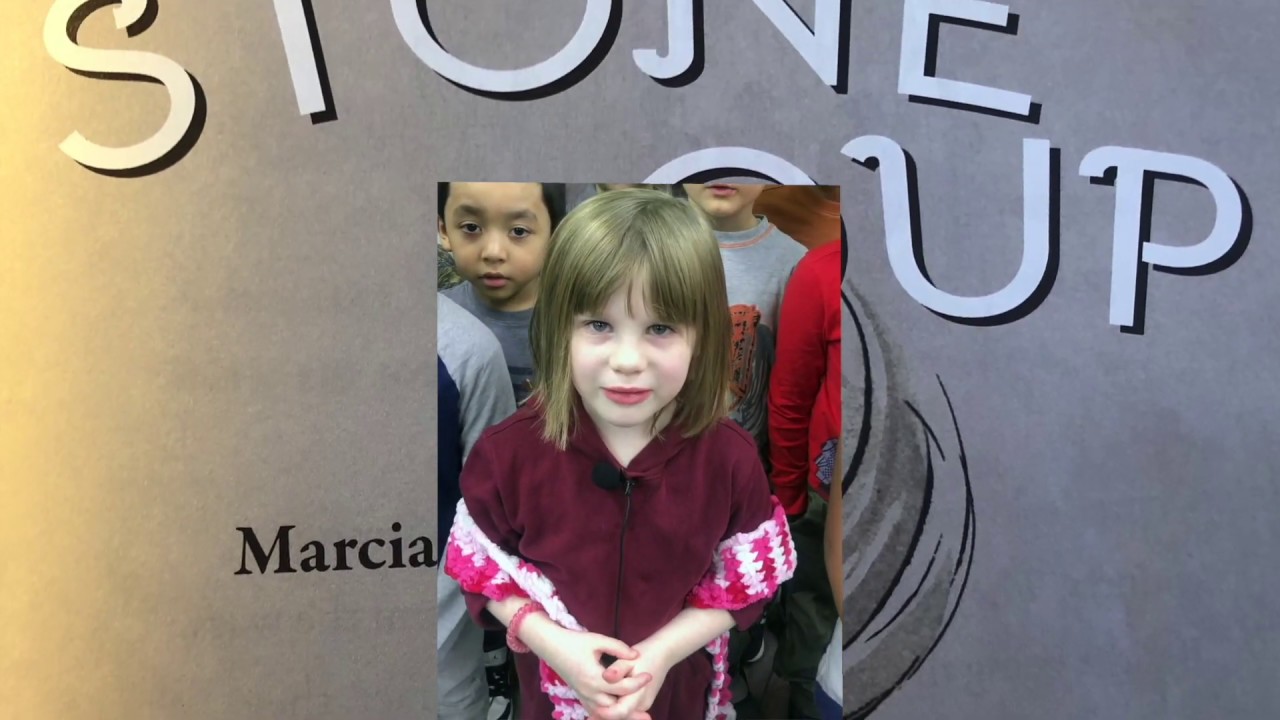 FRANK INGRASCIOTTA
TEACHING ARTIST / PLAYWRIGHT / DIRECTOR / ACTOR
44 McKinley Avenue, White Plains, NY 10606
Tel: 917-742-5819 - E-mail:
frankingra1@gmail.com
PROFILE
Award-winning Teaching Artist, Arts Educator and Staff Developer with over 20 years experience integrating educational curriculums with theatre arts, improvisation, filmmaking, and creative writing. Experience conducting residencies and teaching programs with culturally and economically diverse populations (K-12, college level and adults).
TEACHING EXPERIENCE
1199 SEIU YOUTH MENTORING PROGRAM, New York, NY (2019 – Present)
Site Supervisor
overseeing hands-on employment and training program for older teenage children of 1199SEIU hospital worker members. The aim of the program exposes youth to the many opportunities available in the health care professions. The program supports youth in developing life skills, such as communication, decision making, goal setting, and time management. Responsible for providing daily supervision, guidance, and job readiness instruction to an assigned group of interns. Facilitated Professional Development Seminars providing creative instruction from an approved curriculum.
YOUNG AUDIENCES NEW YORK -/ TEACHERS & WRITERS COLLABORATIVE / ARTSGENESIS, INC. / LEAP (Learning through an Expanded Arts Program) / DREAMYARD DRAMA / WINGSPAN (2000 – Present)
Teaching Artist and Staff Developer
for all the above listed arts organizations conducting residencies and teacher staff developments incorporating theatres, playwriting, creative writing, filmmaking into the common core curriculum (elementary, intermediate and high school). Residencies at New York City area schools -- PS 5, 9, 52, 91, 107, 152, 154, 156, 197, 159, IS 231- Queens, IS 43-Brooklyn. Williston High School, Deer Park High School (Long Island)
THE RIVERDALE YM-YWHA, Riverdale, NY (2018 – Present)
Acting, Improvisation and Memoir Writing Workshop Facilitator
empowering mature adults with avenues of expression and creative aging that promotes social engagement and personal enrichment.
WESTCHESTER CORRECTIONAL FACILITY, Valhalla, NY (2018 – Present)
Acting, Improvisation and Memoir Writing Workshop Facilitator
using theatre, improvisation and creative writing as a outlet that provides therapeutic and rehabilitative positive outcomes for incarcerated men and women.
LIFETIME ARTS, NYC (2011 – Present)
Workshop Facilitator for Creative Aging Program
conducting Memoir Writing, Playwriting, Improvisation, and Performance residencies in libraries and senior living facilities to mature populations.
ARTS WESTCHESTER, White Plains, NY (1999 – Present)
Conducted artist-in-residence programs for school districts throughout the county.
Staff Developer
for roster artists.
Artist-in-Residence
for all schools in the Greenburgh and Mount Vernon School Districts as part of the Artist and Teachers Together Federal Grant and AEMDD Federal Grant. Have built a film library of over 40 movies that infuse playwriting, acting and filmmaking into grade curriculums. The movies are now a teaching tool for future incoming students.
ST. JOSEPH REGIONAL HIGH SCHOOL, Montvale, NJ (2012 – 2020)
Resident Stage Director / Drama Teacher
for an award-winning theatre youth drama program. Responsible for conceiving and directing mainstage drama and musical productions.
Instructor
teaching acting, monologue writing and scene study.
SUNY PURCHASE COLLEGE, Purchase, NY (2002 – 2015)
Acting and Improvisation Workshop Adjunct
for adult continuing education program.
Program and Stage Director
for Summer Acting Institute Youth Theatre Program.
MANHATTANVILLE COLLEGE, Purchase, NY (2010 – 2012)
Adjunct Instructor
teaching an undergraduate course in the Business of Show Business.
MUSIC CONSERVATORY OF WESTCHESTER, White Plains, NY (2003 – 2012)
Drama and Improvisation Teacher
to youth theatre program.
VALHALLA HIGH SCHOOL, Valhalla, NY (2005 – 2012) / MANHATTAN EAST SCHOOL FOR THE ARTS (MS 224, NYC), (2002 – 2003) / RIDGEFIELD ACADEMY, Ridgefield, CT (2004)
Program Coordinator / Drama Teacher / Stage Director
for all above listed schools teaching middle and high school students. Responsible for conceiving and directing mainstage drama and musical productions.
Acting Coach
preparing students for performing arts high schools and college auditions.
WESTCHESTER BOCES (2000 – 2005)
Workshop Facilitator
for the Young Authors' Conference and Young Authors' Editing Day, a creative writing and revision workshop for high school students.
Drama Teacher
at PVC Middle School in Croton-on-Hudson, NY.
Teaching Artist
for Ardsley Middle School conducting a program revolving around the play 12 Angry Men.
GEORGE STREET PLAYHOUSE, New Brunswick, NJ (2001 – 2003)
Teaching Artist and Performer
for Diva/Gentlemen's Solo Performance Festival, a community based educational program serving intermediate and high school students from the New Brunswick, NJ school system. Students work with professional theatre artists conducting same-gender workshops in memoir writing promoting creative self-expression for performance.
Director
of theatre's mainstage performance of student's work. Program coincided with writing and performing my own solo production of
Blood Type: RAGU
, where I portrayed over 30 characters based on my experiences growing up first-generation Italian-American.
EDITH WINTHROP TEACHER CENTER OF WESTCHESTER (2004 – 2010)
Faculty Member
conducting teacher training workshops.
KID'S SHORT STORY CONNECTION (2002 – Present)
Short Story Writing Instructor
teaching teens writing, editing and critiquing techniques.
INSIDE BROADWAY (Broadway's Arts Education Organization) (1997 – 2001)
Ass't Development Director
and Writer of theatrical programs introducing the Broadway theatrical experience to NYC public school students. Assisted in researching grants.
Artist-in-Residence
and
Staff Developer
in NYC schools teaching immigration as an embodying emotional experience. Workshops with at-risk East New York high school youth using theater/improvisation as tool to teach job interview and empowerment skills.
STAR THEATER / Mt. Sinai Hospital's Adolescent Health Center Aids Program (1997)
Six-month residency as
Associate Educational Director
using theatre as a tool to teach sexual health issues to adolescents.
Director
of improvisational acting scenes and organized rehearsal workshops for STAR Theater's interactive theatrical school performances.
PROFESSIONAL TRAINING, WORKSHOPS, AWARDS, and ACHIEVEMENTS:
SUNY/Empire State College - B.A. / THEATER ARTS-IN-EDUCATION.
– Two Years Acting Training in Meisner Technique with William Esper.
– HB Studio – Scene Study with Academy Award Winning Actress Sandy Dennis.
– Workshops: Elder Share of the Arts, Irondale Theatre Ensemble, SPARK Family Arts Forum, Artsgenesis Teachers and Artists Institute. Graduate Certificate - Commercial Theater Institute's Producing Seminar.
– Published in From Medusa to the Sky by Teachers and Writers Collaborative.
– Recent recipient of the Arts Award presented by the Westchester Arts Council for outstanding Performing Artist and Arts Educator for the county.
– Letter of Recognition for outstanding achievement by Senator Hillary Rodham Clinton.
– Over the past 5 years Frank's Directorial Student productions have been recognized with Paper Mill and Helen Hayes awards and nominations. His non-musical productions have received 42 Theatre Night Award Nominations including Best Direction. Two of his productions have received awards for Best Overall Comedy among all High School productions in the state of New Jersey.
– Writer/Performer of critically-acclaimed Off-Broadway show
Blood Type: RAGU
.
– Member of Actor's Unions EQUITY, SAG/AFTRA.
– Computer skills, fluent in Italian, Own a car.
VIDEOS OF WORK AVAILABLE ON REQUEST